Wausau Paper Corporation announces plans to expand production

April 13, 2011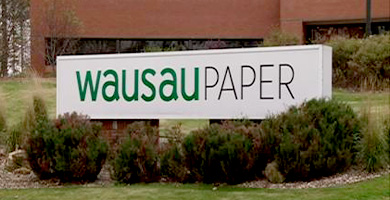 Contact: Christina Garcia
CDS Worldwide
Telephone: +1.650.873.0160
www.cdsworldwide.com
Wausau Paper Corporation today announced plans to expand Wausau Paper's towel and tissue production capabilities in response to growing demand for high quality green products.
The expansion project includes a 220" Voith ATMOS technology paper machine capable of producing 75,000 tons per year of premium towel and tissue products from 100 percent recycled fiber. The new machine will be located at Wausau Paper's Towel & Tissue Division's converting facility in Harrodsburg, Kentucky, with construction scheduled to begin this summer and startup expected in the first quarter 2013.
Total costs associated with the project approximate USD 220 million and include the advanced paper machine, converting line enhancements and all site and building improvements. Once operational, employment at the company's Harrodsburg site is expected to increase by 76 full-time positions.
"The new machine will provide the capability to produce products at a quality level that is comparable to the best on the market today," said Wausau Paper Corporation CEO Thomas J. Howatt.
Wausau Paper is the global leader in green products and was first to market a broad line of Green Seal™ certified products in the away-from-home paper market. Since introducing the original line in 2003, Wausau Paper's Green Seal certified products have grown to more than half of the company's total towel and tissue volume. This investment allows us to double the size of our towel and tissue business over the next five to seven years and vastly expand the company's product offering, while continuing to provide the highest level of customer service.
"This is an outstanding vote of confidence by Wausau Paper Corporation in the global business climate and the overall growing demand for the hygienic value and thoughtful consumption of paper products in the washroom," said Randy Dilena, Managing Director of CDS Worldwide, Asia/Pacific Representative and Consultant to Wausau Paper Corporation's Towel & Tissue Products Division.