Wausau Paper wins 2014 PPI award for "Tissue - Innovative Product of the Year"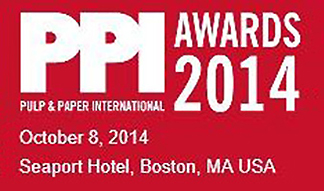 with its new DublNature product line!

S SAN FRANCISCO, CA - October 10, 2014 - As most in the commercial paper business know, the key to making a successful tissue product for the market isn't just about price and quality, but also innovation. Although an innovative tissue product could be one with extra super absorbency, it could also have a new style of embossing or finishing that really makes a difference. Pulp and Paper International (PPI) created an award that is presented annually to the company that has "pulled out all the stops" to produce new products that clearly stand out from all the basic commodity products on the market.

This year's PPI award for Innovative Product of the Year – Tissue has deservingly been bestowed upon Wausau Paper Corporation of Harrodsburg, Kentucky for its new product line called DublNature®. To determine Wausau Paper Corporation as the recipient of this award, the judges were not only looking for creativity and inventiveness, but also more importantly what Wausau Paper did to combine these two important elements into a viable product for the end-user.

Launched in 2013, the new Green Seal™ certified DublNature® product line is comprised of premium plush, cloth-like towel and tissue products made from 100% recycled material. When combined with Wausau Paper's range of innovative washroom dispensing systems, the use of DublNature® products can help improve the appearance, hygiene and efficient operation of any commercial washroom. More information can be found on the product line at this website: www.wausaupaper.com/brand/dublnature
With the announcement on Friday October 10, 2014 at the Sixth Annual PPI Awards dinner in Boston, Wausau Paper Corporation took home one of six unique 2014 Pulp and Paper International (PPI)

"Congratulations to Wausau Paper Corporation on winning the 2014 PPI Awards and representing design excellence in our industry," said CDS Worldwide Managing Director Randy Dilena. "We are extremely proud to see one of our clients - Wausau Paper – produce some of the most innovative products for our industry."
About CDS Worldwide
CDS Worldwide is an international consulting firm specializing in the Asia Pacific region and is one of the world's leading advisors on sales and marketing strategy for companies who wish to be successful in the international cleaning, janitorial and industrial safety industries. The firm is privately owned and was established in 1985 to provide marketing and sales representation services throughout the Asia/Pacific region. Current and former clients include companies such as Continental Manufacturing, GOJO Industries, Imperial Cup Corporation, Ergodyne Corporation, Claire Aerosols, Katy Industries, Nilodor Incorporated, Wausau Paper Corporation and many more. Today CDS Worldwide provides its services to clients worldwide directly and through affiliations with similar organizations in Asia/Pacific, Europe, the Middle East and Latin America.

For more information, please contact:
Ms. Christina Garcia
CDS Worldwide
Telephone: +1.650.873.0160

More information can also be found at the following websites:

www.cdsworldwide.com
www.wausaupaper.com