Wausau Paper becomes an SCA company!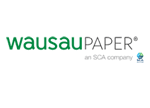 S SAN FRANCISCO, CA - January 21, 2016 – With SCA's acquisition of Wausau Paper Corporation, Wausau Paper now becomes an SCA company. Wausau Paper is one of the largest Away-from-Home tissue companies in North America. With approximately 900 employees, the company manufactures and markets Away-from-Home towel and tissue products along with soap and dispensing systems through its Artisan™, DublNature®, DublSoft® and EcoSoft® brands. Wausau Paper's advanced tissue technology with manufacturing flexibility enables it to produce its towels and tissue entirely from recycled paper, which will further contribute to SCA's efforts to create environmentally-friendly products and extend its sustainability commitment. The combined operations will provide customers with access to a comprehensive portfolio of food service offerings and premium tissue and washroom products. Following completion of the acquisition, SCA will continue to honor Wausau Paper's existing customer contracts and programs.
"SCA is the world leading supplier of Away-from-Home tissue with the global brand Tork®. The acquisition of Wausau Paper is an excellent strategic fit in our opinion," said Randy Dilena, CDS Worldwide's Founder and Managing Director. "The combined businesses of this transaction provides our customers with a comprehensive portfolio of products.

About SCA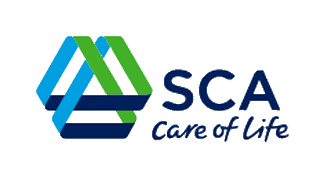 Stockholm-based SCA, which stands for Svenska Cellulosa Aktiebolaget and has its U.S. headquarters in Philadelphia, is a leading global hygiene and forest products company. The Group develops and produces sustainable personal care, tissue and forest products. Sales are conducted in about 100 countries under many strong brands, including the leading global brands TENA and Tork, and regional brands, such as Libero, Libresse, Lotus, Nosotras, Saba, Tempo and Vinda. As Europe's largest private forest owner, SCA places considerable emphasis on sustainable forest management. The Group has about 44,000 employees with sales in 2014 of approximately SEK 104bn (EUR 11.4bn / USD 13.5bn). SCA was founded in 1929, has its headquarters in Stockholm, Sweden. More information can be found on www.sca.com

About CDS Worldwide
CDS Worldwide is an international consulting firm specializing in the Asia Pacific region and is one of the world's leading advisors on sales and marketing strategy for companies who wish to be successful in the international cleaning, janitorial and industrial safety industries. The firm is privately owned and was established in 1985 to provide marketing and sales representation services throughout the Asia/Pacific region. Current and former clients include companies such as Continental Manufacturing, GOJO Industries, Imperial Cup Corporation, Ergodyne Corporation, Claire Aerosols, Katy Industries, Nilodor Incorporated, Wausau Paper Corporation and many more. Today CDS Worldwide provides its services to clients worldwide directly and through affiliations with similar organizations in Asia/Pacific, Europe, the Middle East and Latin America.

For more information, please contact:
Ms. Christina Garcia
CDS Worldwide
Telephone: +1.650.873.0160

More information can also be found at the following websites:

www.cdsworldwide.com
www.sca.com
www.wausaupaper.com